Retroviral superinfection resistance
Received: 18 April 2005
Accepted: 18 August 2005
Published: 18 August 2005
Abstract
The retroviral phenomenon of superinfection resistance (SIR) defines an interference mechanism that is established after primary infection, preventing the infected cell from being superinfected by a similar type of virus. This review describes our present understanding of the underlying mechanisms of SIR established by three characteristic retroviruses: Murine Leukaemia Virus (MuLV), Foamy Virus (FV), and Human Immunodeficiency Virus (HIV). In addition, SIR is discussed with respect to HIV superinfection of humans.
MuLV resistant mice exhibit two genetic resistance traits related to SIR. The cellular Fv4 gene expresses an Env related protein that establishes resistance against MuLV infection. Another mouse gene (Fv1) mediates MuLV resistance by expression of a sequence that is distantly related to Gag and that blocks the viral infection after the reverse transcription step. FVs induce two distinct mechanisms of superinfection resistance. First, expression of the Env protein results in SIR, probably by occupancy of the cellular receptors for FV entry. Second, an increase in the concentration of the viral Bet (Between-env-and-LTR-1-and-2) protein reduces proviral FV gene expression by inhibition of the transcriptional activator protein Tas (Transactivator of spumaviruses). In contrast to SIR in FV and MuLV infection, the underlying mechanism of SIR in HIV-infected cells is poorly understood. CD4 receptor down-modulation, a major characteristic of HIV-infected cells, has been proposed to be the main mechanism of SIR against HIV, but data have been contradictory. Several recent studies report the occurrence of HIV superinfection in humans; an event associated with the generation of recombinant HIV strains and possibly with increased disease progression. The role of SIR in protecting patients from HIV superinfection has not been studied so far.
The phenomenon of SIR may also be important in the protection of primates that are vaccinated with live attenuated simian immunodeficiency virus (SIV) against pathogenic SIV variants. As primate models of SIV infection closely resemble HIV infection, a better knowledge of SIR-induced mechanisms could contribute to the development of an HIV vaccine or other antiviral strategies.
Keywords
Human Immunodeficiency VirusSimian Immunodeficiency VirusFoamy VirusSimian Immunodeficiency Virus InfectionHuman Immunodeficiency Virus Strain
Introduction
Viral entry and replication is a complex process that involves multiple viral and host proteins. Many host gene products can interfere with virus infection at the cellular level (for a review, see: [1]). These proteins are encoded by variants of essential genes (that can not support viral infection), or represent true anti-viral factors (gene products whose main role it is to protect the cell from a productive virus infection). A special form of virus resistance is the capacity of cells to prevent a second infection by a virus that is closely related to the virus that has already established an infection. In most cases, virus-encoded proteins are responsible for this phenomenon, which is termed superinfection resistance (SIR) or viral interference. A simple form of SIR is receptor occupancy by viral Env proteins, preventing the binding of a second virus, but many additional mechanisms have been described. Although SIR is not restricted to retroviruses, it has been studied in depth for this class of viruses. This review deals with the molecular mechanisms of SIR at the cellular level in three retrovirus classes: simple retroviruses (here MuLV), spumaretroviruses (FV), and lentiviruses (HIV). The mechanisms and clinical consequences of HIV-1 superinfection in patients, which is defined as the reinfection of an individual with a second heterologous strain of HIV-1 [2], will also be discussed.
Discussion
Are mechanisms of SIR comparable among retroviruses?
Apart from the immune response, other cellular mechanisms are operational to prevent superinfection of cells by a second, related virus. SIR mechanisms from three retroviruses, from simple to complex, have been reviewed here. Are there any general lessons to be learned from these studies? For MuLV, a simple retrovirus that contains no accessory genes, SIR mechanisms have been deduced for two viral genes, Gag and Env that were captured by the host. Expression of these genes prevents infection of the cells by MuLV, probably by interfering with viral entry and reverse transcription. For FV, a more complex virus, the accessory gene-encoded protein Bet induces SIR, as did expression of the Env protein. The situation with HIV, the most complex retrovirus of the three, is less clear. Receptor down-modulation occurs late in infection, induced either by the Env, Vpu or Nef proteins, but this does not seem to be the principal SIR mechanism. It may instead be more important for efficient production of virions. HIV-specific, CD4-independent superinfection resistance has been described that occurs early after initial infection, but the proteins involved have not been identified conclusively. One study ruled out Vpu, Vpr and Nef, while another study showed that expression of Nef induced complete resistance against a challenging HIV strain, possibly by interfering with Gag processing. In the latter study, Gag and Vif expression was also found to interfere with viral replication.
Thus, no general picture regarding SIR mechanisms emerges from the study of these retroviruses. Although Env expression is often found to interfere with infection, simply by occupying the viral receptor, the accessory proteins play a more prominent role in complex retroviruses. Especially for HIV, the mechanism is far from clear, and multiple viral proteins may be involved. In no instances have specific host factors been identified.
SIR and clinical HIV superinfection
The most important questions regarding HIV superinfections in a clinical sense are how often do they occur, and what are the consequences? Also, is in vitro research into SIR translatable into clinical practice?
Concerning the first question, if recombination is a valid viral evolutionary strategy, more HIV superinfections may occur than we detect. Two papers report transient superinfections, where after a short time of proven double infection in asymptomatic patients, only a single virus is detected later on [99, 102]. If transient superinfections are common, they add to our underestimation of the phenomenon.
Ideally, superinfections should be prevented by the phenomenon of SIR as well as by the immune system. However, SIR cannot protect every target cell in an organism, as only infected cells can display SIR. Neutralizing antibodies and/or virus-specific CD8+ cell response against the first virus do, unfortunately, not seem to prevent HIV superinfection [2].
In studies of vaccinated macaques, a window period for superinfection was found. Monkeys challenged with a second SIV strain later than 10 days [109] or 4 weeks [81] after the first SIV infection, resisted superinfection, whereas all earlier challenges resulted in superinfection. In studies where the animals were challenged much later (15–122 weeks), all monkeys except one in the 15-week challenge group were resistant to superinfection, irrespective of the infection route [110–113]. However, in humans it is questionable whether a such a window period is operational, as for example in the study of Ramos et al. [114], one subject became infected 3–6 weeks after the initial infection, while a second patient was superinfected 5–9 months after seroconversion. Also, in the study by Yerly et al. [99], superinfections occurred years after the initial infection. In the chronic phase of infection, only a small fraction of susceptible cells are infected and many remain available to host a second virus. During disease progression, as CD4+ cells and the CD4 levels of infected cells decline, the patient should become less susceptible to superinfection, also because pathologic symptoms decrease the risk of re-exposure. Possibly, every patient is susceptible to HIV superinfection at some time, with the risk of re-exposure being the main limiting factor. It could also be that superinfected patients have some molecular defect that allows them to establish a second productive infection, or that the primary HIV strain is defective in SIR induction. That would imply that most HIV-infected individuals possess some resistance mechanism, and that the few identified HIV superinfected individuals among the large groups of HIV-infected participants are exceptions. However, in chronically infected patients, a productive HIV superinfection could be regarded as an opportunistic infection that warrants the diagnosis of AIDS. Here it is important to note that HIV-1 superinfection is associated with an increased viral load, a decrease in CD4+ T cell count, and increased disease progression in most cases. A shorter time to death was seen in HIV-2 dually infected monkeys compared to animals that resisted superinfection [81]. So, a productive HIV superinfection should be considered as a marker of disease progression and the start of the AIDS phase.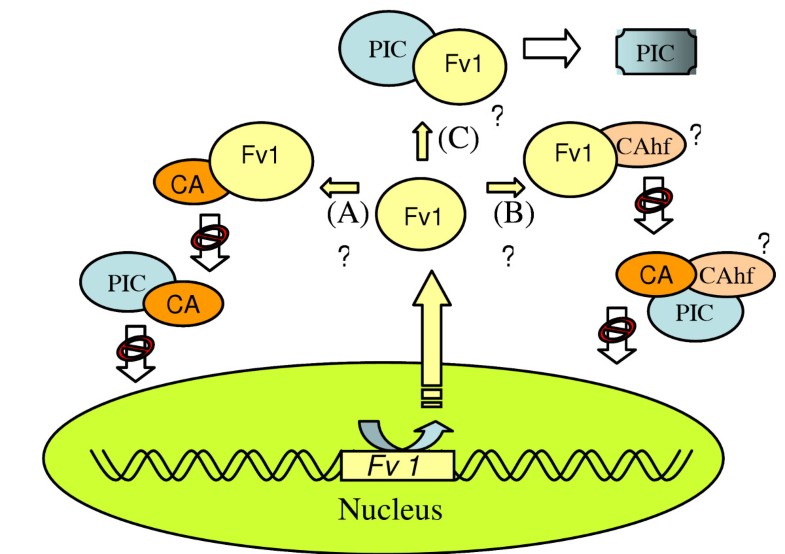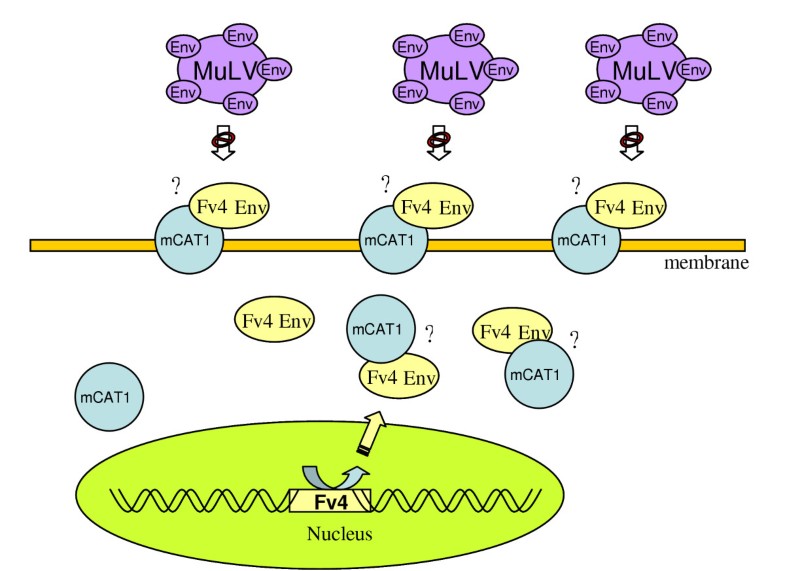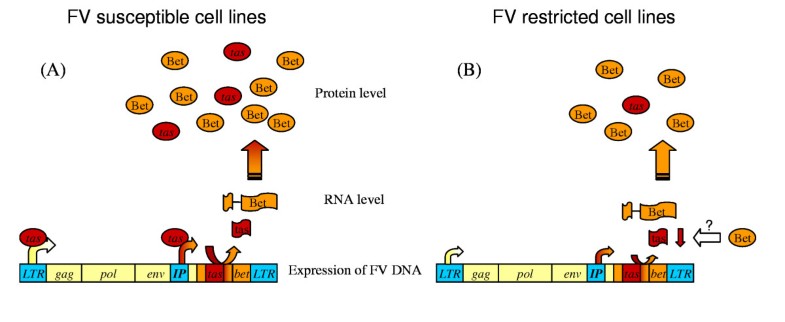 Declarations
Acknowledgements
The authors thank two anonymous reviewers for improving the manuscript.
Authors' Affiliations
(1)
Dept. of Human Retrovirology, Academic Medical Centre, University of Amsterdam, Amsterdam, The Netherlands
Copyright
© Nethe et al; licensee BioMed Central Ltd. 2005
This article is published under license to BioMed Central Ltd. This is an Open Access article distributed under the terms of the Creative Commons Attribution License (http://creativecommons.org/licenses/by/2.0), which permits unrestricted use, distribution, and reproduction in any medium, provided the original work is properly cited.