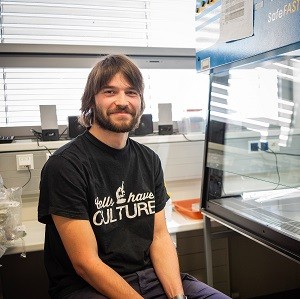 The Best Retrovirology Paper by a Young Scientist Award was introduced last year for the first time, to award young researchers who have published a research article in Retrovirology in the previous 2 years that made a significant contribution to the field.
It is with great pleasure that we announce the 2021 winner: Kryštof Štafl. The winning Retrovirology article is available here.
Kryštof Štafl is a PhD student from Prague interested in human Syncytins and avian retroviruses. He likes to combine the classical retrovirology techniques with modern approaches and enjoys that he has such an opportunity in his great team led by Jiří Hejnar.