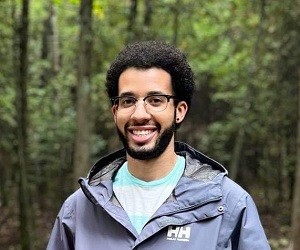 The Best Retrovirology Paper by a Young Scientist Award was introduced in 2020, to award young researchers who have published a research article in Retrovirology in the previous 2 years that made a significant contribution to the field.
It is with great pleasure that we announce the 2022 winner: Jonathan Burnie. The winning Retrovirology article is available here.
Jonathan Burnie is a PhD student in the Cell and Systems Biology program studying under the direction of Dr. Christina Guzzo at the University of Toronto Scarborough. His research focuses on characterizing the role of cellular proteins on the surface of HIV using traditional and emerging virology techniques.