The 14th International Conference on Human Retrovirology: HTLV and related retroviruses (July 1–4, 2009; Salvador, Brazil)
Received: 17 July 2009
Accepted: 17 August 2009
Published: 17 August 2009
Abstract
The "14th International Conference on Human Retrovirology: HTLV and Related Retroviruses" was held in Salvador, Bahia, from July 1st to July 4th 2009. The aim of this biennial meeting is to promote discussion and share new findings between researchers and clinicians for the benefit of patients infected by human T-lymphotropic virus (HTLV). HTLV infects approximately 15–20 million individuals worldwide and causes a broad spectrum of diseases including neurodegeneration and leukemia. The scientific program included a breadth of HTLV research topics: epidemiology, host immune response, basic mechanisms of protein function, virology, pathogenesis, clinical aspects and treatment. Exciting new findings were presented in these different fields, and the new advances have led to novel clinical trials. Here, highlights from this conference are summarized.
Keywords
Hairy Cell LeukemiaArsenic TrioxideSpindle Assembly CheckpointProviral LoadVirological Synapse
Society affairs
In the opening ceremony, Carlos Brites (Salvador, Brazil), chair of the conference, underscored the importance of research in preventing HTLV-induced diseases in Brazil as well as throughout the world. Many physicians are not aware of the consequences of HTLV infection. HTLV-1 causes two major types of diseases: adult T-cell leukemia (ATL) and HTLV-associated myelopathy/tropical spastic paraparesis (HAM/TSP). Despite improved therapies, ATL still has a very poor prognosis and HAM/TSP has no satisfactory treatment. Graham Taylor, former president of the International Retrovirology Association, highlighted the key questions that each scientist or clinician should remember: "What do we know, what do we think to know and, ... what do our patients want us to know?". The meeting started with memorial lectures remembering three colleagues who departed us too early: John Brady, Ralph Grassmann and Bill Harrington. These three scientists were pillars of retrovirus research and made outstanding contributions to our understanding of HTLV-1 and patient care. The biennial HTLV Retrovirology prize was renamed the "Brady-Grassmann-Harrington prize" (Fig.
1
) and was awarded to Carlos Brites (Salvador, Brazil) for his leadership and contributions to HTLV research. Later in the meeting, the association's McFarlane prize, which recognizes excellence in research, was awarded to William Hall (Dublin, Ireland) for his achievements.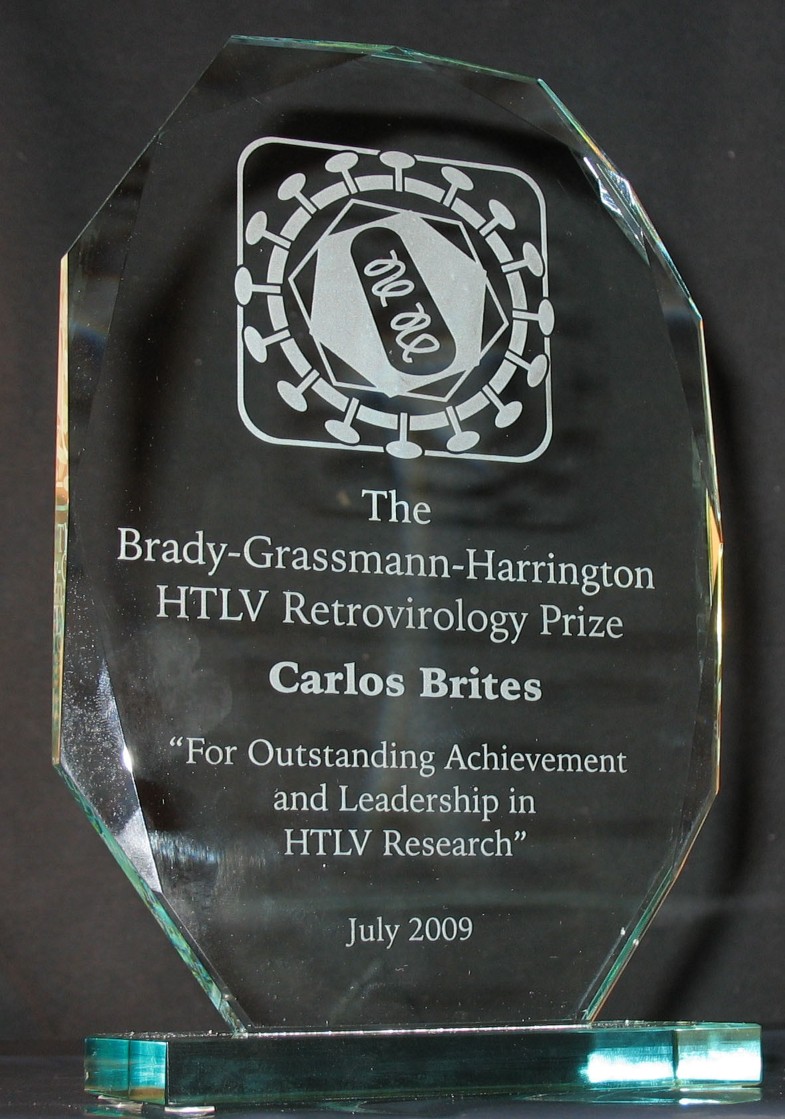 Concluding remarks
After four days of meeting, the 14
th
HTLV-1 conference concluded successfully with a robust exchange of new data and information (Fig.
2
). As with all good conferences, the delegates departed perhaps with more new thoughtful questions to explore than with conclusive answers achieved. The 15
th
HTLV-1 conference is scheduled to be in Leuven, Belgium in 2011 (to be co-organized by Annemieke Vandamme and Luc Willems). As with a meeting report from the 13
th
conference [
18
], and this conference, we look forward to reporting the findings from the next conference. Goodbye Brazilian caipirinha, hello Belgian beer...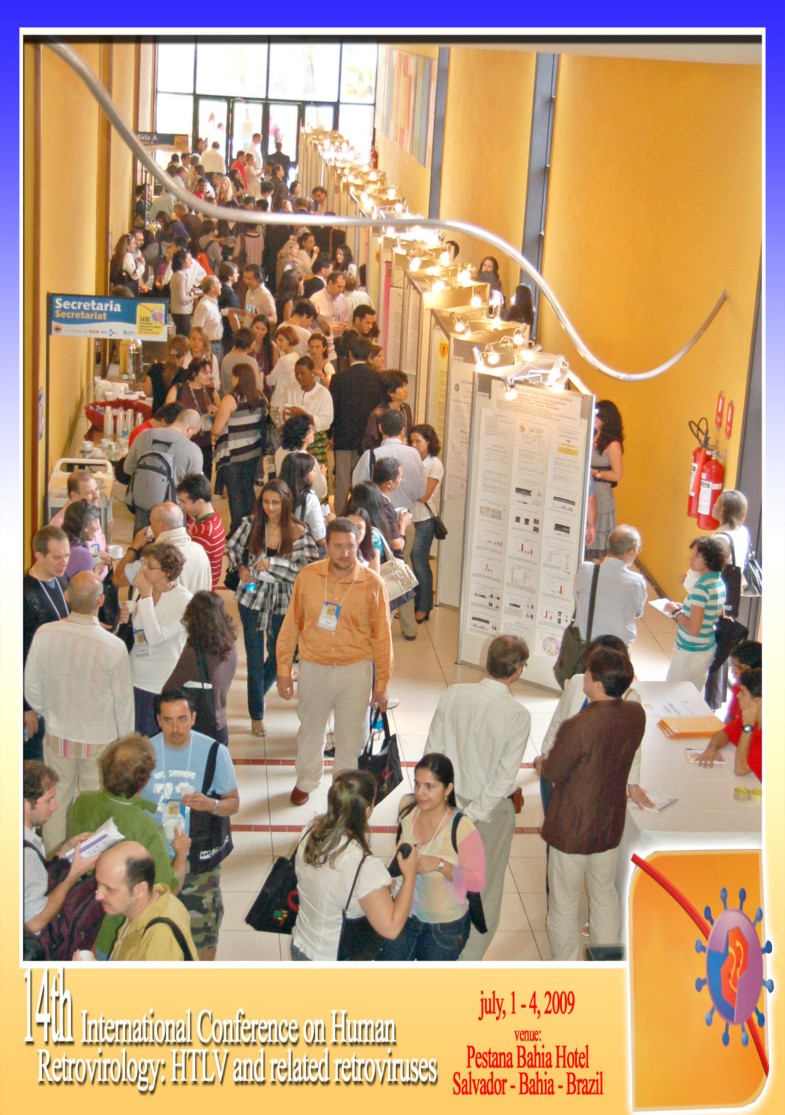 Declarations
Acknowledgements
I thank Kuan-Teh Jeang for comments on the manuscript. I am Research Director of the Belgian National Fund for Scientific Research. My research team is supported by the "Fonds National de la Recherche Scientifique" (FNRS), the Télévie, the Belgian Foundation against Cancer, the Sixth Research Framework Programme of the European Union (project INCA LSHC-CT-2005-018704), the "Neoangio" excellence program of the "Direction générale des Technologies, de la Recherche et de l'Énergie" of the Walloon government and the "Action de Recherche Concertée Glyvir" of the "Communauté française de Belgique".
Authors' Affiliations
(1)
Cellular and Molecular Biology, Agro-Bio Tech (FUSAG), Gembloux, Belgium and Interdisciplinary Cluster for Applied Genoproteomics (GIGA), University of Liège (ULg), Belgium
Copyright
© Willems; licensee BioMed Central Ltd. 2009
This article is published under license to BioMed Central Ltd. This is an Open Access article distributed under the terms of the Creative Commons Attribution License (http://creativecommons.org/licenses/by/2.0), which permits unrestricted use, distribution, and reproduction in any medium, provided the original work is properly cited.