Endogenous Retroviruses: Thierry Heidmann wins the 2009 Retrovirologyprize
Received: 24 November 2009
Accepted: 01 December 2009
Published: 01 December 2009
In 2005, thanks to the generosity of the Ming K. Jeang Foundation, the Retrovirology prize was inaugurated. A goal of the Retrovirology Prize is to identify an outstanding mid-career scientist who is close to the peak of his/her productivity and who is expected to have many future years of high achievement. Previous winners of the Retrovirology Prize include Stephen Goff [1], Joseph Sodroski [2], Karen Beemon [3] and Ben Berkhout [4].
For 2009, the Editors of
Retrovirology
have selected Thierry Heidmann (Figure
1
) as the recipient of the
Retrovirology Prize
.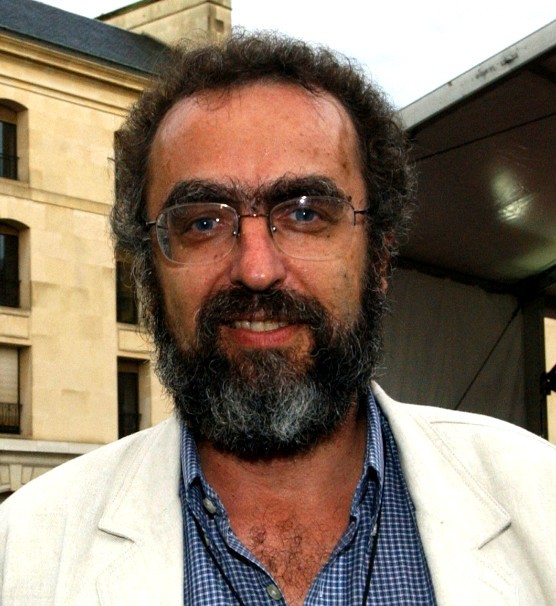 TH heads a CNRS laboratory at Université Paris-Sud and Institut Gustave Roussy in Villejuif, in the southern suburbs of Paris. With a strong background in physics and mathematics, he was interested in the early 1980's in linking these disciplines of science with biology, more precisely with neurobiology and the science of complex neuronal networks. To fulfil his aspiration, Thierry entered Jean-Pierre Changeux's lab at the Pasteur Institute to start a PhD on the newly discovered acetylcholine receptor. This exciting experience led Thierry to turn to more applied science, following a profound will to slowly but surely shift from studying the physical sciences to studying the biological sciences! After his PhD, Thierry focused on transposable elements and retrotransposons. The question he asked at that time was simple: how to be able to monitor the transposition of these mobile elements in a mammal where genetic approaches to detect transposition were both poorly efficient and time consuming. He then decided to devise a system that could detect retrotransposition of any element whose mobilization includes a reverse transcription step, no matter where the reverse transcribed, transposed element would target and integrate. This search resulted in 1988 in the generation of the first indicator gene for retrotransposition. This was his first step in the field, but a decisive one. Since then, his laboratory has focused on three complementary directions: the regulation of retroelements' activities, the search for functional endogenous retroviruses, and their role in physiological and pathological conditions.
Professor Ali Saib, a member of the editorial board of Retrovirology http://www.Retrovirology.com asked him a series of questions on these elements and about his views on several issues raised by his investigations.
(1)
Conservatoire National des Arts et Metiers, CNRS UMR7212/INSERM U944, Paris, France
(2)
Institut de Genetique Humaine, CNRS UPR1142, Montpellier, France
© Saib and Benkirane; licensee BioMed Central Ltd. 2009
This article is published under license to BioMed Central Ltd. This is an Open Access article distributed under the terms of the Creative Commons Attribution License (http://creativecommons.org/licenses/by/2.0), which permits unrestricted use, distribution, and reproduction in any medium, provided the original work is properly cited.