Erratum to: GagPol-specific CD4+T-cells increase the antibody response to Env by intrastructural help
Received: 27 November 2013
Accepted: 29 November 2013
Published: 10 December 2013
After the publication of our article [
1
], we noted that the data points for experiment 2 in the lower panel of Figure
1
were incorrect. Statistical analyses and conclusions were not affected by this oversight. We now provide a corrected version of Figure
1
and wish to apologize for any inconvenience our error may have caused.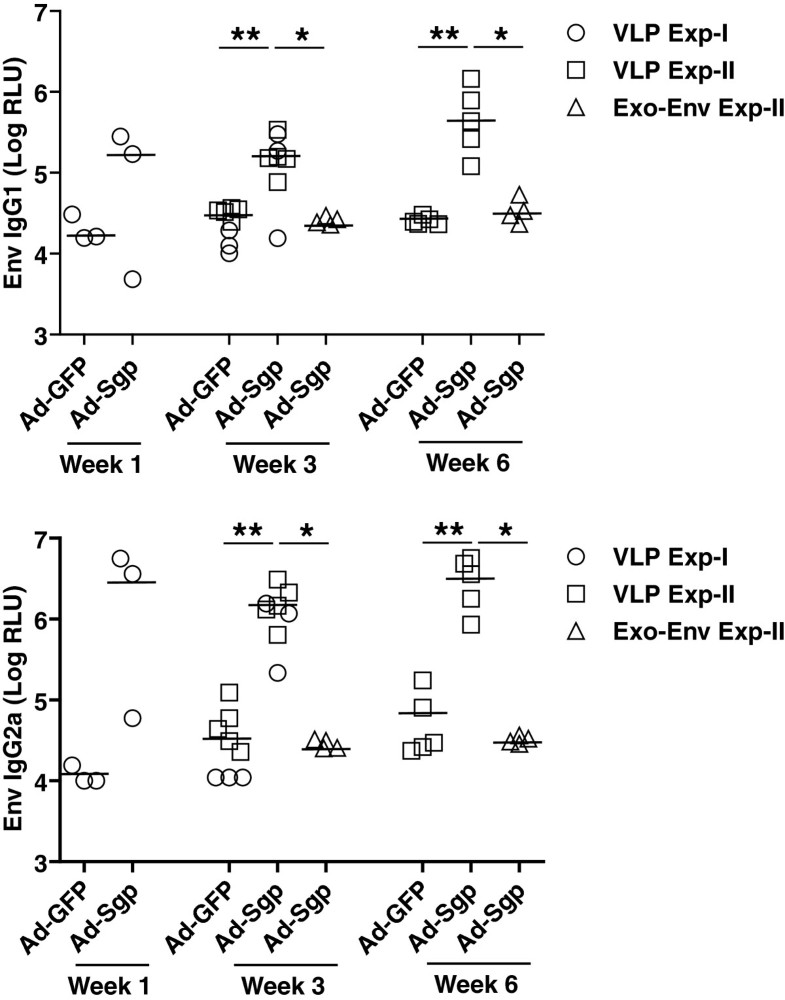 (1)
Department of Molecular and Medical Virology, Ruhr-University Bochum, 44780 Bochum, Germany
(2)
Center for Virology and Vaccine Research, Beth Israel Deaconess Medical Center, Bochum, Germany
(3)
Ragon Institute of MGH, MIT and Harvard, Boston, Massachusetts, USA
Nabi G, Genannt Bonsmann M, Tenbusch M, Gardt O, Barouch D, Temchura V, Uberla K: GagPol-specific CD4+ T-cells increase the antibody response to Env by intrastructural help. Retrovirology. 2013, 10: 117-10.1186/1742-4690-10-117.PubMed CentralView ArticlePubMedGoogle Scholar
© Nabi et al.; licensee BioMed Central Ltd. 2013
This article is published under license to BioMed Central Ltd. This is an Open Access article distributed under the terms of the Creative Commons Attribution License (http://creativecommons.org/licenses/by/2.0), which permits unrestricted use, distribution, and reproduction in any medium, provided the original work is properly cited. The Creative Commons Public Domain Dedication waiver (http://creativecommons.org/publicdomain/zero/1.0/) applies to the data made available in this article, unless otherwise stated.